Transport
Press Releases & Articles 416 - 420 of 466
Changed Traffic Conditions On John Foord Bridge At Corowa





28th October 2010 - Views: 1477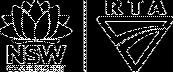 The RTA is advising motorists of changed traffic conditions on the John Foord Bridge over the Murray River at Corowa from Tuesday 2 November until Friday 12 November 2010. The RTA is carrying out deck maintenance on the bridge as part of its regular maintenance program.
Utes Still Lagging In Safety





28th October 2010 - Views: 1085 The Ssangyong Actyon Sports Utility has received a 3-star ANCAP rating, prompting calls by the NRMA and RTA for manufacturers to improve the safety performance of utilities to match passenger car standards.
Think Vehicle Safety During Worksafe Week





28th October 2010 - Views: 1070

According to Safe Work Australia, during the period July 1, 2009 to June 30, 2010, there were 124 work related notified fatalities in Australia. Vehicle accidents, including 10 on public roads, caused 26 fatalities.
Roads Investment To Improve Safety For Motorcyclists





27th October 2010 - Views: 1107 Julian Lyngcoln, Director, Safer Roads said the Victorian Government is taking action now to make Victoria's roads safer, reduce the road toll, tackle congestion and provide a world-class network for all road users," Mr Pallas said.
Installation Of Traffic Camera In Griffith





26th October 2010 - Views: 1281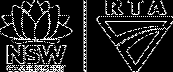 It will form part of the RTA's network of more than 600 CCTV cameras which are a crucial tool in the management of traffic incidents and flows at key locations across NSW.