Employment
Press Releases & Articles 201 - 205 of 241
Contract Cleaners Focus Of National Campaign





21st September 2010 - Views: 919

Employers are being urged to positively embrace the campaign as an opportunity to improve their understanding of and compliance with workplace laws.
Future Workforce On The Agenda





7th September 2010 - Views: 960 At a Perth conference tomorrow (September 8) future workforce issues will be the subject of presentations that open and close proceedings.
Collaboaration Between Business & Welfare Key To Getting Disadvantaged Into Work





30th August 2010 - Views: 849 Launching the Brotherhood's new strategy to bring greater numbers of disadvantaged job seekers into the workforce at today's Business Leaders Luncheon, Executive Director Tony Nicholson called on businesses to collaborate more directly with welfare agencies.
Australia's Unemployment Rate Increased 0.2 Percentage Points To 5.3 Per Cent In July 2010





12th August 2010 - Views: 887
The ABS reported the number of people employed increased by 23,500 people to 11.236 million, seasonally adjusted, in July. The rise in employment was driven by a rise in part-time employment, up 27,700 people to 3.369 million, that was slightly offset by a fall in full-time employment, down 4,200 people to 7.866 million.
Top Talent Flight Risk





28th July 2010 - Views: 1021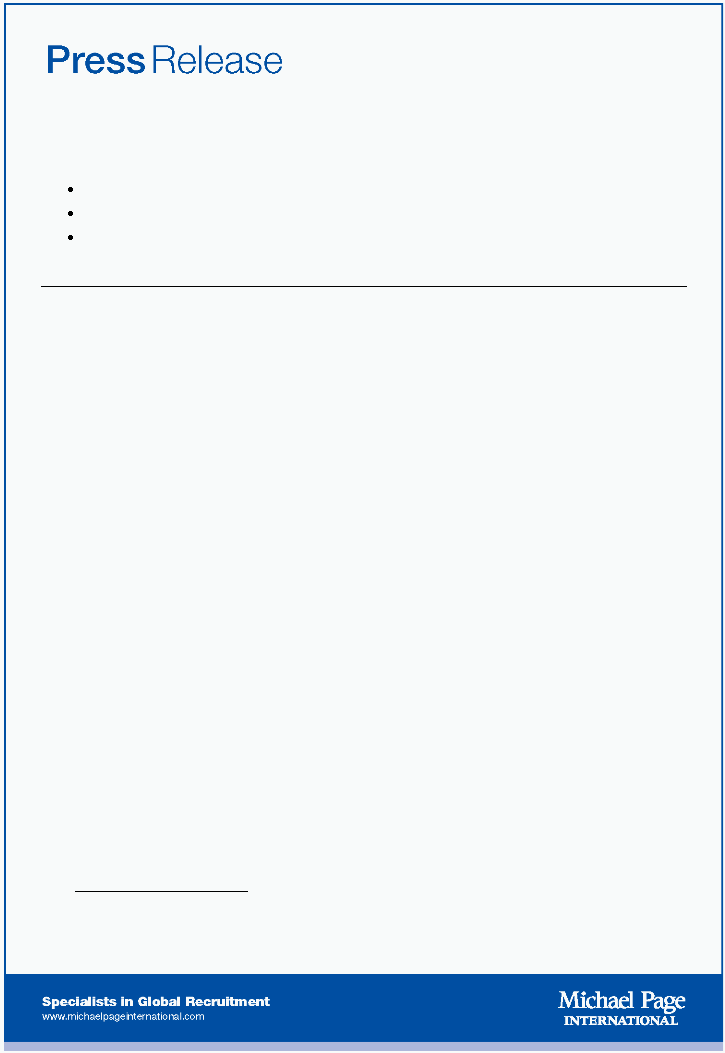 The Michael Page Salary and Employment Forecast, which incorporates the responses of over 800 senior managers from Australia's corporate sector, reveals that 40 per cent of the white collar employers surveyed will be increasing salaries in the second half of 2010.