National
Press Releases & Articles 51 - 55 of 184
Ul Urges Consumers To Think Safety During The Holidays





22nd December 2009 - Views: 747 It's the time of year when twinkling lights, gently glowing candles and festive decor adorn homes everywhere.
Confusion Over 24-hour Time





14th December 2009 - Views: 857 In the lead up to the busiest travel time of the year, Australians in record numbers will be confronted with 24-hour time on tickets, timetables and schedules. Social Researcher Mark McCrindle reveals the latest research on atti tudes to 24 - hour time in Australia today.
Grant For New Paint Job On Kangaroo Island Lighthouse





11th December 2009 - Views: 765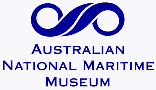 Using funding from the Australian National Maritime Museum, the handsome 157-year old Chance Brothers Lighthouse, located at Hope Cottage in Kingscote, will be repainted over the summer.
It's A Bird, It's A Plane, It's A....loan?





9th December 2009 - Views: 605

The leaflet promoting a government-sponsored Liberty Loan dates from October 1917. It was an early example of blanket advertising with a 'call to action' that reminds its citizens that "Money is a good soldier".
Australian Washroom Survey: Nation Of Squatters





8th December 2009 - Views: 889 The independent research into the behaviours and attitudes of a broad range of 492 people in Sydney and Melbourne was commissioned by Pink Hygiene Solutions to better understand Australian washroom habits.