National
Press Releases & Articles 1 - 5 of 184
Fair Work Act Explained To Building Industry





4th September 2009 - Views: 703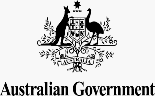 Master Builders Australia, the peak body for the building and construction industry, is closely working with Government in assisting builders, subcontractors and employees better understand their rights and obligations under the Fair Work Act through a series of free seminars and information products.
Stellar Wins Call Centre Services Contract With Australian Bureau Of Statistics





2nd February 2010 - Views: 850

Australia's 16th Census, which will also mark the centenary of national Census taking in Australia, is to be held on 9 August 2011.
Chief Of Navy Visits Operation Resolute





20th December 2008 - Views: 750

There are eight Navy patrol boats assigned to OP RESOLUTE, plus one ready to move at reduced notice. OP RESOLUTE is a tri-service operation, protecting Australian waters from unathorised boat arrivals and illegal fishing activities.
Quarantine Award For Defending Borders





3rd December 2008 - Views: 708

At the 10 th annual Quarantine and Export Advisory Council (QEAC) National Quarantine Awards, the Joint Movement Control Office (JMCO) – Darwin received the Public Sector Quarantine Award for its efforts in educating Defence personnel who are deploying overseas on operations and exercises, and putting in place screening and control measures to reduce the risk of quarantine breaches.
Minister For Defence Meets With East Timor Prime Minister, Xanana Gusmao 1





25th August 2008 - Views: 630

The Minister for Defence, the Hon. Joel Fitzgibbon MP, today met with the Prime Minister of East Timor, Xanana Gusmao, to discuss defence and security cooperation.