Travel
Press Releases & Articles 206 - 210 of 226
Tourism Australia Welcomes V Australia Announcement





31st March 2008 - Views: 924 For further information contact: Kim Moore, Tourism Australia, on (02) 9361 1306 or 0419 165 562 Rachel Crowley, Tourism Australia, on (02) 9361 1319 or 0418 208 576
Answers.travel Launches Site To Answer Any Type Of Travel Related Question And Vows To Research The





27th March 2008 - Views: 875 Answers Corporation, operator of popular web properties today announced the launch of ANSWERS.travel; a tool that enables users to search the top 20 travel web sites.
Air China Launches The First All-inclusive Trip To South India





3rd June 2010 - Views: 982

Air China is now offering a 5-day, all-inclusive travel package from Chengdu to Bangalore for only RMB 5,600. Package cost includes airfare, hotel fee, and other travel expenses.
Rugby Legends Confirm They Will Be Cruising During Rugby World Cup 2011 Nz





6th October 2010 - Views: 937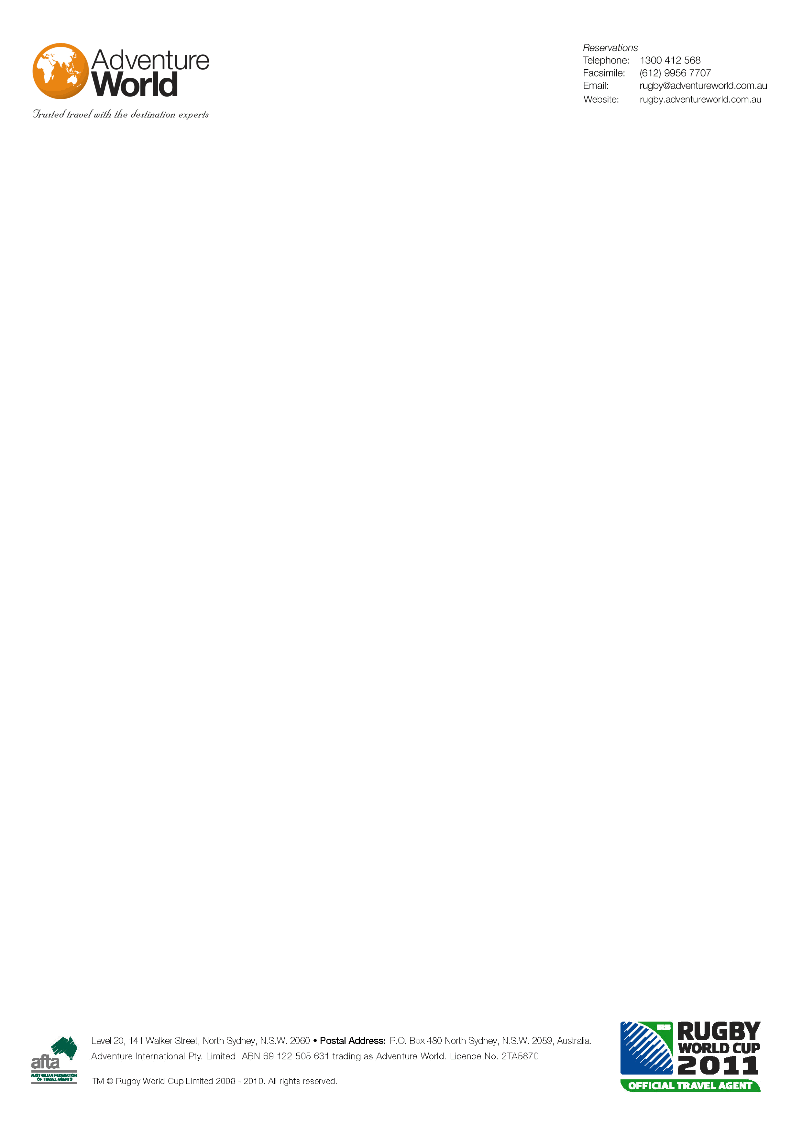 The Volendam , chartered exclusively by Adventure World Travel, will depart Sydney and cruise to New Zealand for the 'must see' sporting event of 2011.
Australian Cricket Legends Bowl Up Memories For Charity On P&o Cruises' Oriana





6th November 2010 - Views: 1989 The players were all members of the 1961 test team - the last Australian cricket team to cruise on a P&O Cruises ship to the UK for a Test Series, before the introduction of mass air travel saw players start to fly to their games.