Women
Press Releases & Articles 81 - 85 of 93
D-day For Women's Rights





27th March 2008 - Views: 990 Their calls came on the eve of the VLRC presenting its findings from a six-month investigation into models for reforming the law to the Attorney-General, Rob Hulls.
Global Banking Alliance For Women Convenes 10th Summit On Next, Best Practices For Fueling Women's B





20th October 2010 - Views: 15421 The Global Banking Alliance for Women, a consortium of leading financial institutions driving women's business growth globally, is convening over 40 organizations here this week at the GBA for Women's 10th Anniversary Summit, hosted by IFC, a member of the World Bank Group and a GBA for Women member.
Empowering Women For A Better Life





5th March 2010 - Views: 956 For women across the world, International Women's Day celebrated on 8th March is a day of reflection, celebrating the efforts of the brave women who fought for the right of equality, power, freedom of speech and freedom of choice for all women.
More Workplaces Need To Take Domestic Violence Seriously: Whv





25th October 2010 - Views: 2531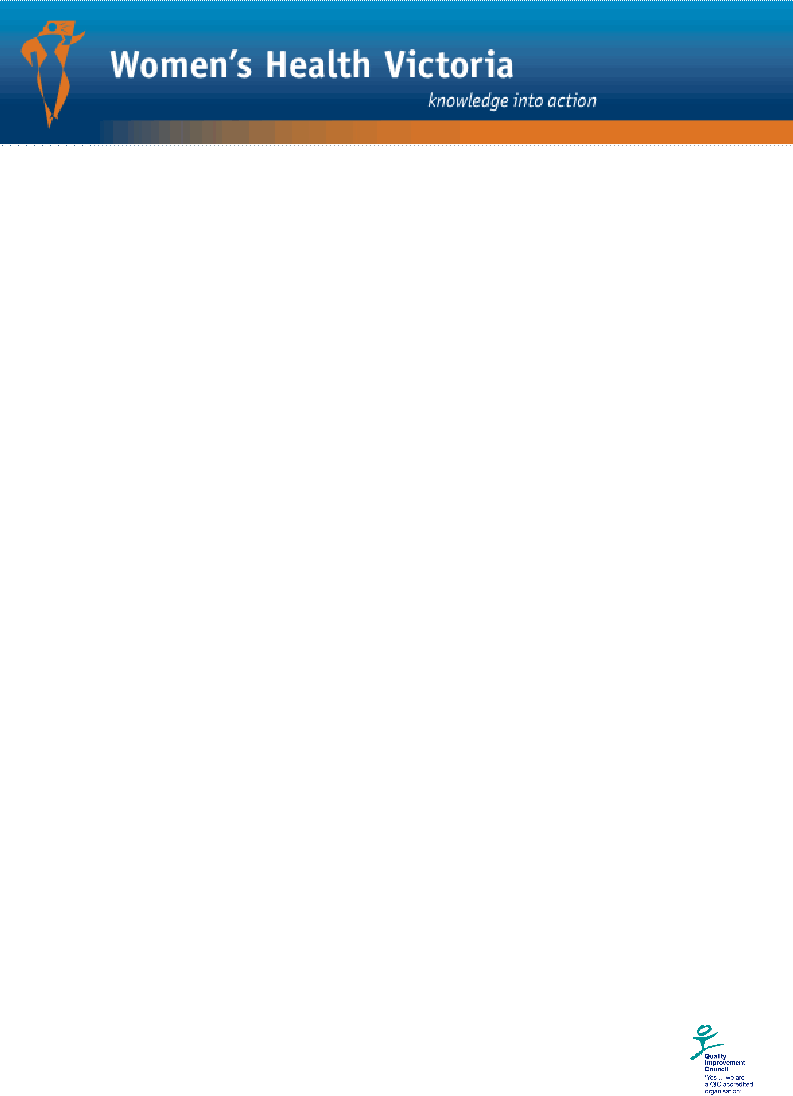 Women's Health Victoria today applauded moves by the Australian Services Union to introduce a paid family violence leave clause in their workplace agreements, as a crucial issue that affects occupational health and safety.
Finsia Busts Common Myths About Women And Work





20th October 2010 - Views: 1585 The Financial Services Institute of Australasia (Finsia), Australia's peak financial services association and leading provider of policy insights into the finance sector, today launched a policy exposition paper which debunks the most common myths with regard to the lack of women holding leadership roles in financial services.