Women
Press Releases & Articles 36 - 40 of 93
Popular Menopause Product May Cut Breast Cancer Risk





25th September 2009 - Views: 888 A SECOND study has linked a popular plant-based menopause symptom-relief product with a reduced risk of breast cancer. The result of the study was published in the current edition of the medical journal Cancer Epidemiol Biomarkers .
Designers Downsize As Baby Budget Blues Hit Parents





21st September 2009 - Views: 882 RAINBOW-HUED designer prams, bassinets that become cots and beds as baby grows, and highchairs that turn into seats for older children are the new must-haves as tougher economic times push Australian parents to stretch the family budget further.
Expert Comment On Breastfeeding In The Workplace





10th September 2009 - Views: 992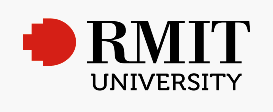 The Public Service Association has launched action in the industrial court today after claiming the woman was one of thousands of new mothers in the public service denied proper facilities for breastfeeding.
Modern Design, Retro Aesthetic





1st September 2009 - Views: 1141 Do you recall the colourful, and practical, little anodized beaker sets of the 60s and 70s? Those funky little aluminium cups were on hand at every picnic, holiday and family outing for generations, withstanding all kinds of wear and tear, and proving to be extremely economical.
Media Alert: Spiritual Parenting Expert Margaret Stephenson Meere





28th August 2009 - Views: 1153

The Child Within the Lotus is a groundbreaking spiritual parenting guide from the author of the bestselling Baby's First 100 Days .