Women
Press Releases & Articles 41 - 45 of 93
Getting Better Support To Rural Women With Breast Cancer





15th August 2009 - Views: 927

Announcing the investment at the Regional and Rural Day of the Breast Cancer Network national summit in Melbourne today, the Minister for Rural and Regional Health, Warren Snowdon, said the Supporting Women in Rural Areas Diagnosed with Breast Cancer project offers support to both rural women with cancer, and rural health professionals.
Anyone For Marryoke? Is This The New Bridal Trend?





3rd August 2009 - Views: 958

Not for the faint hearted but guaranteed to inject some life and fun into your Wedding, Marryoke is where Karaoke meets your Wedding Video.
August Dolly On Sale 22 July





21st July 2009 - Views: 1046 The dress. The shoes. The date: Your formal is SO sorted.
Study Shows "masculine" Women Earn More: Expert Available For Comment





15th July 2009 - Views: 998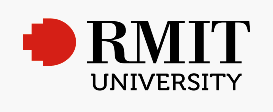 New research has shown that women who adopt a "masculine approach" in the office earn up to $83,000 more in their working lives than "nicer" female colleagues.
Should Teenagers Be Exposed To Breastfeeding?





29th June 2009 - Views: 951

The debate about breastfeeding has been reignited after a Melbourne high school cancelled a breastfeeding demonstration for Year 7 and 8 students because they did not have parental consent.