Transport
Press Releases & Articles 436 - 440 of 466
Reduction Of Speed Limit At St Helena, Pacific Highway





15th October 2010 - Views: 956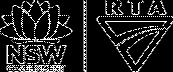 The RTA is advising motorists of a speed zone reduction on the Pacific Highway near St Helena about 29km north of Ballina effective 25 October, 2010.
West Gate Freeway Closures Postponed Due To Wet Weather





15th October 2010 - Views: 928 The West Gate Freeway works to install a VMS sign between Williamstown Road and Millers Road have been cancelled due to poor weather conditions.
Traffic Changes On John Renshaw Drive And Buchanan Area





15th October 2010 - Views: 1045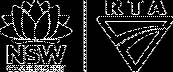 Motorists are advised there will be changed traffic conditions on John Renshaw Drive, George Booth Drive and Buchanan Road at Buchanan next week.
Bolwell Rv Makes Brilliant Debut At Leisurefest





13th October 2010 - Views: 1215 Australia's newest caravan manufacturer made a brilliant debut at Melbourne Leisurefest when Bolwell RV revealed its radical new Edge "luxury soft-roader" caravan.
Traffic Changes On F3 Freeway Near Newcastle Link Road 1





13th October 2010 - Views: 940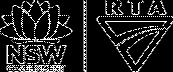 These changes to traffic conditions are necessary to allow geotechnical investigations to be safely completed and work is being carried out at night to minimise disruption to traffic.