Transport
Press Releases & Articles 421 - 425 of 466
Nrma Road Safety Grant Presentations In Sydney's Inner West Tomorrow





25th October 2010 - Views: 1130 NRMA Motoring & Services Director, Dawn Fraser will present three NRMA Safer Driving School Road Safety Grants to organisations in Sydney's inner west tomorrow.
Fatalities Unavoidable At Level Crossings





25th October 2010 - Views: 1033

The latest figures reveal the State's two worst level crossings, at Gracemere near Rockhampton and Murarrie in Brisbane's east had a combined 69 near misses from September 2009 to August 2010.
Update On Wentworth Bridge Work





22nd October 2010 - Views: 1020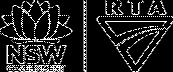 From 2 November until mid-December, the bridge will be reduced to one lane and one footpath 24 hours a day, Monday to Friday, to allow the final work to be carried out. Traffic lights and a reduced speed limit of 40km/h will apply during work hours.
Changed Traffic Conditions - F6 Southern Freeway 1





22nd October 2010 - Views: 1192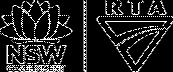 The southbound on-ramp from Five Islands Road to the F6 Freeway southbound will be closed to allow the RTA to carry out re- surfacing work on and next to the ramp.
Changed Traffic Conditions On Spirit Of Progress Bridge At Albury





22nd October 2010 - Views: 940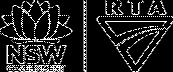 Recent inspections identified the bridge's expansion joints - which enable the bridge to expand and contract when the temperature changes – have deteriorated and must be replaced.