Transport
Press Releases & Articles 446 - 450 of 466
Vacc Calls For Stringent, But Affordable, Motorcycle Training





12th October 2010 - Views: 920

VACC welcomes recent comments made by Victoria Police Deputy Commissioner, Ken Lay, in relation to the unprecedented number of motorcycle fatalities this year.
Night Work On The Pacific Highway Swan Creek





11th October 2010 - Views: 966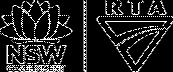 Road work will be carried out on the Pacific Highway in the vicinity of Swan Creek on Wednesday 13 October, between 7pm and 6am. The work will continue for a period of 3 nights, weather permitting and will improve the surface of the highway.
Media Alert: Nrma Presentation Of Road Safety Grants





11th October 2010 - Views: 1409 Nine organisations throughout NSW and the ACT will receive an NRMA Safer Driving School Road Safety Grant this week to help fund important road safety initiatives.
Road Safety Scouts Honour!





11th October 2010 - Views: 955 "The funding will go towards a road safety game which will be used to get scout members throughout the district ready to achieve their cyclist badges and ensure they are safe on their bikes and ready for any situation.
Regional Nsw Drivers Are Undermining Police Speeding Traps





11th October 2010 - Views: 910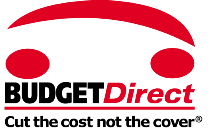 Seven out of ten regional NSW drivers are disrupting traffic to avoid a speeding ticket says low cost car insurance provider Budget Direct.