Legal
Press Releases & Articles 86 - 90 of 126
22 Identified For Downloading Child Abuse Videos





11th December 2008 - Views: 985 The Australian Federal Police (AFP) has identified 22 men across New South Wales, Victoria and Queensland following a 12-month investigation into an online child abuse image and video-sharing network. The AFP's Child Protection Operations Teams seized more than 15,000 videos and 500,000 images of child abuse which were shared between members of a peer-to-peer network.
Lca Welcomes Recommendations On Charities And Not For Profit Organisation





5th December 2008 - Views: 1030

The Law Council submission noted that the current regulation of not-for-profit organisations in Australia was fragmented and inefficient, imposing an unnecessary burden on the entire sector.
Senate's Wholesale Charity Reform Proposal Welcome: Pilchconnect





4th December 2008 - Views: 966 Senate's wholesale charity reform proposal welcome: PilchConnect PilchConnect – Australia's first dedicated community legal service providing free assistance to not-for-profit organisations – today welcomed the Senate's recommendations for wholesale regulatory reform of the not- for-profit sector.
Medal Recognises Ted Mullighan Qc's Contributions To The Law





1st December 2008 - Views: 1075

"It gives me great pleasure to award the 2008 Law Council Presidents Medal to the Honourable Ted Mullighan QC for his outstanding service to the community and the law," Mr Ray said. Mr Mullighan, who was appointed a Judge of the Supreme Court of South Australia in 1989, was chosen from a high calibre field of candidates.
Court Says Worker Was Sacked For Being Unionist





21st November 2008 - Views: 1190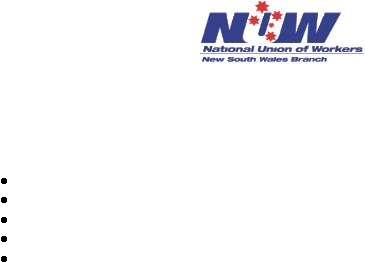 A Federal Court Judge has found that the multi-national stationery distributor Esselte acted unlawfully in sacking a worker for being a union member and workplace Delegate.