National
Press Releases & Articles 131 - 135 of 184
Radio Grabs: National Recycling Week Begins





10th November 2008 - Views: 3028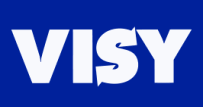 New research shows 'recycling' is Australia's most widely understood environmental term and is considered the most practical way for the community to 'do their bit'.
Radio Grabs: Microsoft & Telstra Strategic Alliance





5th November 2008 - Views: 1017 Microsoft Corp. and Telstra today announced their intention to enter into an Australian industry first – a broad strategic alliance to bring together business software applications, mobile services and devices, and integrated computer and telephone services over Telstra's Next IP™ and Next G™ networks.
Radio Grabs: Physical Inactivity Costs Australia $13.8 Billion





31st October 2008 - Views: 975

New research commissioned by Medibank Private shows physical inactivity is costing the Australian economy almost $14 billion each year.
Radio Grabs: Alcohol 'makes Us Happy'





23rd October 2008 - Views: 988 New research demonstrates a surprising link between people's happiness and alcohol consumption.
Commonwealth Financial Planning Launches New Study Revealing Funding Shortfall For Carers





19th October 2008 - Views: 959 "Commonwealth Financial Planning is proud to be a sponsor of Carers Australia. We support the organisation in its efforts to improve the livelihoods of people who provide informal care to those affected by chronic illness, the elderly and disabled in our communities," Mr Gunning said.