Education
Press Releases & Articles 191 - 195 of 376
Electronics Is Fast Track To Great Career





22nd January 2010 - Views: 437

Chisholm Frankston trainer Daniel Bodley has given his electronics engineering students a head start in their careers, by helping them build a fully-functioning electric go-kart capable of speeds of up to 100kph.
Day-to-day Pressures Increase Rural Communities' Vulnerability To Bushfire





20th January 2010 - Views: 411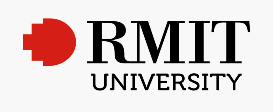 Research by RMIT University PhD graduate and Caulfield resident, Joshua Whittaker, has investigated the nature of human vulnerability to bushfires in East Gippsland during the 2003 Victorian bushfires.
Applications For Hult International Business School's Mba Program Skyrocket By More Than 100 Percent





19th January 2010 - Views: 496

Hult International Business School announced today that applications for its MBA program had more than doubled due to an improved sentiment about the global economy.
Melbourne's Strong Uni Offers Show Students Like The Melbourne Model





18th January 2010 - Views: 434

Just over 5700 students will once again be excited to receive the offer of a Commonwealth-supported place to study at the University of Melbourne in 2010, in the Victorian Tertiary Admission Centre's first round offers today.
National Maritime Museum Grant For Surf Lessons (in The Classroom)





15th January 2010 - Views: 405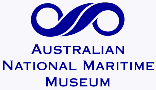 Do you know why fin design makes one surfboard faster than another? Can you name five Australian women surf champions? It is not a sport traditionally associated with the studious, but young surfers may shortly be given their chance to shine in the classroom with a new set of studies about surfing.