Education
Press Releases & Articles 216 - 220 of 376
Tafe Gives You The Edge: Guy Grossi Explains The Recipe For A Great Career





30th November 2009 - Views: 410
If you're going to succeed in this business, you have to love it," he says, "But you also have to learn and practice your craft."
Water: H2o = Life Opens At The National Museum 1





29th November 2009 - Views: 393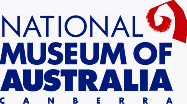 As the world debate climate change the National Museum of Australia will present an in-depth look at the planet's most precious natural resource — water.
Kelmscott Student Top Historian





20th November 2009 - Views: 454

The Year 10 student's 10-minute documentary on World War I military commander and engineer Sir John Monash at the WA awards last month earned him the prestigious title and chance to compete on the national stage.
Big Tick For Academy Primary Science Education Program





20th November 2009 - Views: 400

Teachers who use the program feel more confident about teaching science. Students have not only enjoyed learning science but have a better understanding of science processes and concepts.
Importance Of Health And Physical Education In Schools Recognised





19th November 2009 - Views: 490 The Australian Council for Health Physical Education and Recreation (ACHPER) today endorsed the key findings of the report by the Independent Sport Panel into sport in Australia (The Crawford Report).