Education
Press Releases & Articles 196 - 200 of 376
Ef Education First Launches Inaugural "global Intern 2010" Contest, A Once-in-a-lifetime Opportunity





13th January 2010 - Views: 512

"We are looking for an individual who best encapsulates the ideals of today's youth," says Eva Kockum, President of EF's language division in Zurich.
Nri-led Varkey Group Celebrates 50 Years In Dubai; Announces Ambitious Expansion





12th January 2010 - Views: 346 The Varkey Group, owned and managed by non-resident Indian entrepreneur Sunny Varkey, has announced ambitious expansion plans for India and other international markets.
Children With Hearing Loss Top Of Class





11th January 2010 - Views: 408 The research confirms the remarkable educational and developmental progress of children with hearing loss in mainstream schools, which would not have been thought possible just 20 years ago.
Empty Chair Signifies Gaoled Writer





4th January 2010 - Views: 482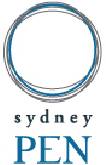 An empty chair has been installed in the University of Technology, Sydney, to raise awareness of the harsh treatment of internationally renowned writer and academic Liu Xiaobo by Chinese authorities.
Department Urges Water Safety Over Festive Period





24th December 2009 - Views: 402

"Statistics provided by the Royal Life Saving Society of WA indicate that each year at least one child aged between six and 14 drowns in Western Australia," said Mr Lazarakis.