Education
Press Releases & Articles 246 - 250 of 376
Darwin Students Win Prizes In Leading International Competition





28th October 2009 - Views: 674 Ms Susan Barton Thompson, General Manager, Curriculum, Teaching and Phases of Learning at the Department of Education and Training, representing the Chief Minister, will present Prize certificates, Prudence Awards and High Distinction Awards to the 26 local students.
Rmit Researchers Win International Essay Prize





26th October 2009 - Views: 638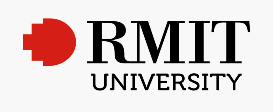 The three, Dr Jennifer Gidley, Gary Hampson and Dr Leone Wheeler, collaborated with Elleni Bereded-Samuel of Victoria University to win the 2009 competition.
Chisholm To Partner Deakin





26th October 2009 - Views: 715 Chisholm Institute and Deakin University will sign an agreement to bring the Deakin at Your Doorstep program to Dandenong in 2010, enabling local residents to study a new Associate Degree of Arts, Business and Sciences at Chisholm Dandenong.
George Soros Shares Latest Insights On Economics And Politics





24th October 2009 - Views: 754

George Soros will launch the inaugural Central European University (CEU) Lectures, unveiling his latest theoretical and practical insights on the current crisis and the future of the global financial system, as well as the promotion of open society.
Australian National Maritime Museum... One Of The World's "coolest"





23rd October 2009 - Views: 540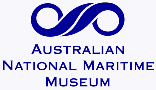 The prestige British weekly newspaper The Sunday Times has named the Australian National Maritime Museum one of the top 12 "cool museums" in the world.