Education
Press Releases & Articles 321 - 325 of 376
Short Courses At The Academy Of Interactive Entertainment. Are You Game?





17th May 2010 - Views: 1254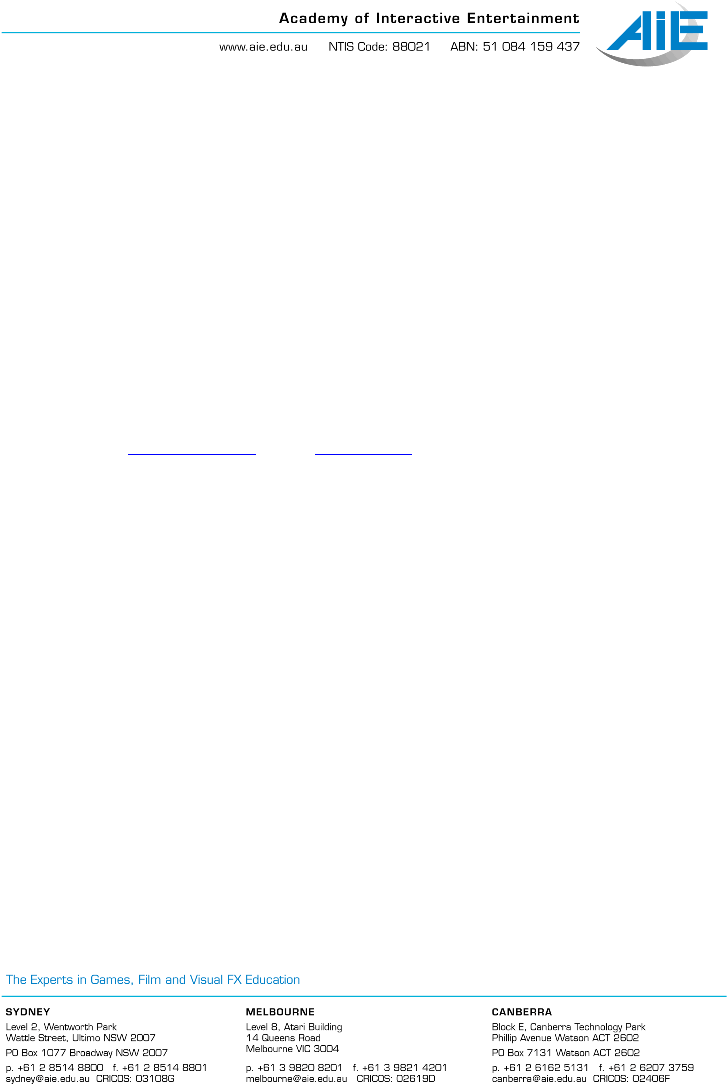 As a best-practice leader in vocational education, AIE are proud to announce two courses tailored for Game and Film/Screen professionals. In response to demand from a mobile digital arts industry, these courses are intensive, practical and relevant.
Singaporean Universities Choose Turnitin To Prevent Plagiarism, Maintain Academic Integrity





29th April 2010 - Views: 811 iParadigms, creator of Turnitin and the leader in originality checking and plagiarism prevention, announced that Turnitin has been adopted by all four universities in Singapore.
Health And Physical Education Included In National Curriculum





20th April 2010 - Views: 913

The Australian Council for Health, Physical Education and Recreation Inc (ACHPER) has welcomed the announcement of the Ministerial Council for Education, Early Childhood Development and Youth Affairs ( MCEECDYA) to include Health and Physical Education in the National Curriculum.
Australia's Top Apprentices Showcased In National Awards





19th April 2010 - Views: 815

Group Training Apprentice of the Year Winner: Gavin Press (Central West Group Apprentices, NSW) – a top-of-the- class Bathurst-based electrical apprentice who has represented his trade and his country at the International WorldSkills Competition in Canada, 2009.
Government Subsidy To Boost Skills





29th March 2010 - Views: 823 Over 1000 learners in the service industries will have the opportunity to complete nationally recognised training under a new round of Productivity Places Program funding announced today by the Deputy Prime Minister, Julia Gillard.