Employment
Press Releases & Articles 81 - 85 of 241
Launceston 8 Share $60,000 In Back-pay





20th October 2009 - Views: 634

Eight Launceston workers have been reimbursed almost $60,000 after complaining to the Fair Work Ombudsman about being underpaid.
Wage-setting Decision Designed To Protect Jobs





7th July 2009 - Views: 620 The Australian Fair Pay Commission today announced its fourth and final minimum wage-setting decision.
Expert Comment On Youth Conscription





15th February 2010 - Views: 680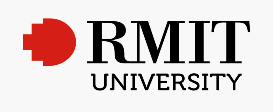 Professor Judith Bessant, Head of RMIT University's Youth Work Program, said the call from retired colonel George Mackenzie failed to recognise that young people were already highly dedicated to volunteer work.
Inghams Plans For Rebuild Of The Somerville Processing Plant





12th February 2010 - Views: 747 With the support of the Victorian State and Local Governments, Inghams Enterprises has decided to reinvest in Somerville and rebuild its processing plant, which was extensively damaged by fire on 11 January.
Regulator Asks Young Act Workers - Are You Missing Out?





12th February 2010 - Views: 625

Fair Work inspectors will visit students at Australian National University as a part of O-Week activities to answer young workers' questions and provide information about their workplace rights and responsibilities.