Employment
Press Releases & Articles 21 - 25 of 241
Jobs Outlook Still Positive Despite Increase In Unemployment Rate





12th November 2009 - Views: 509 "Optimism" is still the key word on the jobs front according to Matthew Tukaki, Head of Drake International. "Even with the increase in the unemployment rate to 5.8%, companies are increasingly positive in their outlook for 2010.
Memo To All School-leavers: Know Your Workplace Rights!





9th November 2009 - Views: 524

School-leavers are being encouraged to check their workplace rights if they intend taking jobs over summer.
Expert Comment On Power Naps At Work





21st October 2009 - Views: 544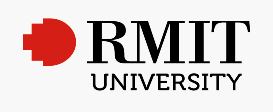 The Victorian Employers Chamber of Commerce and Industry poll showed a further 31 per cent of respondents thought afternoon naps had merit, but could not envisage how they could be implemented in a workplace.
$100m Apprentice Employment Incentive A Timely And Targeted Boost





16th October 2009 - Views: 501 Group Training Australia (GTA), the single largest network employing over 40,000 apprentices and trainees, today welcomed the announcement by the Deputy Prime Minister, Julia Gillard, and the Minister for Employment Participation, Senator Mark Arbib, of $100 million to help stimulate demand for apprentice employment over the peak recruitment period.
$62k In Fines For Underpaying Bundaberg Apprentice





15th October 2009 - Views: 663

Butcher A Bundaberg butcher shop and its director have been fined $62,000 for showing a "complete disregard" for workplace laws and underpaying a teenage apprentice.