Transport
Press Releases & Articles 291 - 295 of 466
Gfk Asia Newest Report: Top 3 Passenger Car Engine Oil Brands Make Up More Than 60% Of Consumer Reta





22nd October 2009 - Views: 692 GfK Asia releases the first ever retail measurement report of aftermarket passenger car engine oil within the central region of Malaysia, covering the area of Kuala Lumpur and Selangor.
Vacc Survey: 28 Percent Of Vehicles In Victoria Are Unsafe





9th October 2009 - Views: 668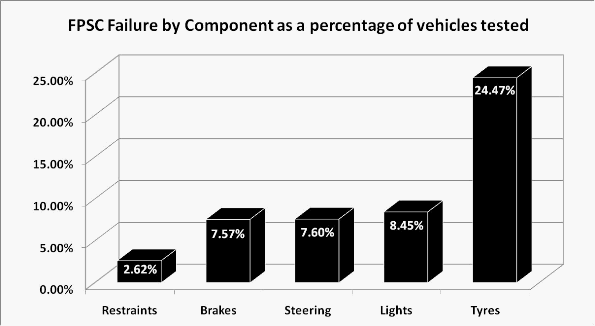 VACC, the peak Automotive Industry body in Victoria, is concerned about the high number of unsafe vehicles on our roads.
Toys Take Over City Trains And Trams





1st October 2009 - Views: 624 A troupe of 100 people dressed in matching blue frocks and black wigs and boots will roam the CBD tomorrow afternoon making appearances at major landmarks and public transport locations in a collaborative dance performance known as Take Off Your Skin (TOYS).
Automakers Unveil Significant World And North American Debuts At The Los Angeles Auto Show





30th September 2009 - Views: 679
A cautiously optimistic automotive industry will kick off the North American auto show season by launching all-new vehicles and featuring ground-breaking technology at the Los Angeles Auto Show's press days Dec. 2-3.
Mohammed Officially Launches Dubai Metro





29th September 2009 - Views: 661 UAE Vice President, Prime Minister and Ruler of Dubai His Highness Sheikh Mohammed bin Rashid Al Maktoum has officially launched Dubai Metro's red line, the world's longest and the Middle East's first fully automated, driverless rail transport system, built at a cost of Dh7.6 billion.