Transport
Press Releases & Articles 261 - 265 of 466
Iron Cove





15th October 2009 - Views: 639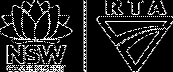 An RTA spokesperson said a maritime exclusion zone has been established on Iron Cove in Sydney to ensure safety during construction of the new bridge for the Inner West Busway project.
Catch A Winning Ride To The Caulfield Cup





15th October 2009 - Views: 578 In addition to regular services on the Frankston, Cranbourne and Pakenham lines, extra trains will run to get racegoers to and from Caulfield Station. Caulfield Station is located directly opposite the racecourse approximately 15 minutes from the city.
$40m For Jobs And Cycle Paths Is A Healthy Outcome For All 1





14th October 2009 - Views: 610 The announcements today for major investments in the Sydney cycle path network ($5.4m) and Tasmanian projects ($2.2m) follow the release of the latest participation figures for cycling that show 337,000 more Australians rode a bike in 2008 compared to the year before (ERASS 2009).
Night Work On The Pacific Highway At Tweed Heads 1





14th October 2009 - Views: 612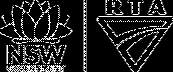 To minimise disruptions to traffic and the local community, the work will be done at night, between 7pm and 6am, on Monday 19 to Thursday 22 October, weather permitting.
Kidsafe Red Alert On Pram Accidents On Trains





14th October 2009 - Views: 601

"In recent weeks we have seen several cases where injury to an infant was narrowly avoided. There is no clear reason as to why we have this sudden surge in incidents but it is certainly of concern," said Connex Group General Manager Customer services, Geoff Young.