Transport
Press Releases & Articles 211 - 215 of 466
Major Works On The M1 Freeway This Weekend 1





6th November 2009 - Views: 636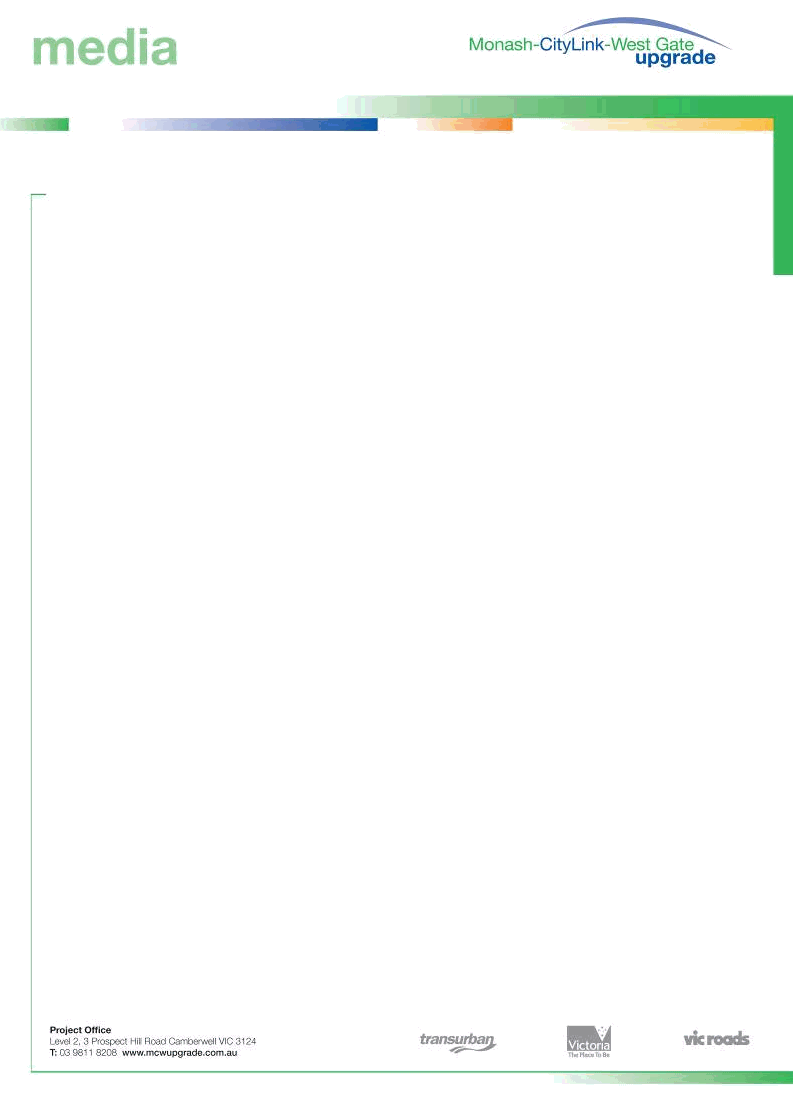 Project Director for the M1 upgrade, John Cunningham, said major delays were expected on the West Gate Freeway heading eastbound between West Gate Bridge and the CityLink Tunnels this weekend from 8pm tonight to 5am Monday 9 November 2009.
Itsrr Releases Waterfall Report 19





6th November 2009 - Views: 664 The Independent Transport Safety and Reliability Regulator (ITSRR) today released its nineteenth quarterly report on the implementation of the NSW Government's response to the Special Commission of Inquiry (SCOI) into the Waterfall Accident.
Contraflow Exercise





6th November 2009 - Views: 704

This exercise forms part of the NSW Government's new $28 million traffic management plan for major incidents on the F3 and follows on from the installation of new detour signs on the freeway.
National Standards For Taxi Drivers





6th November 2009 - Views: 608 The NSW Taxi Council today said the introduction of national standards for taxi drivers SHOULD be a good idea but the standards proposed are ten years behind those currently in place in NSW.
Who Should Be Carsguide's Car Of The Year For 2009?





6th November 2009 - Views: 747

"This year, we've split the People's Choice into 8 categories: best overall as voted by men, overall best car as voted by women, best family car, best first car, best commercial car, best prestige car, best SUV/4WD and best performance car.