Transport
Press Releases & Articles 196 - 200 of 466
River Express Misses The Boat





11th November 2009 - Views: 645 "An effective commuter ferry service would need to pick up passengers along the entire route of the river from Drummoyne to Meadowbank as Parramatta's commercial and cultural influence grows," he added.
Night Work On The Pacific Highway At Tweed Heads





10th November 2009 - Views: 629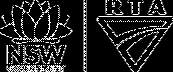 The work is being carried out between 7pm and 6am to minimise disruptions to traffic and the local community.
Results Released From The First Isa Trial In Australia





10th November 2009 - Views: 617

"The ISA is being trialled to see if we can reduce speed related crashes in Australia.
Cowpasture Road Traffic Switch





10th November 2009 - Views: 892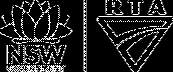 Traffic will be diverted onto the new northbound carriageway of Cowpasture Road to allow work to continue on what will ultimately become the Cowpasture Road southbound carriageway.
Woodrising Work





10th November 2009 - Views: 674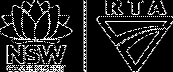 An RTA spokesperson said the Federal Government had provided $1 million in Nation Building funding for this project, and the State Government is providing $400,000, to reduce crashes at the intersection.