Transport
Press Releases & Articles 236 - 240 of 466
M4 Toll Should Be Removed





23rd October 2009 - Views: 638 "Unless the State Government can fulfil transport commitments for the growing population of western Sydney, then the M4 toll should be removed," the Lord Mayor of Parramatta City Council, Cr Paul Garrard said.
Media Alert: Major Works On The M1 Freeway This Weekend





23rd October 2009 - Views: 635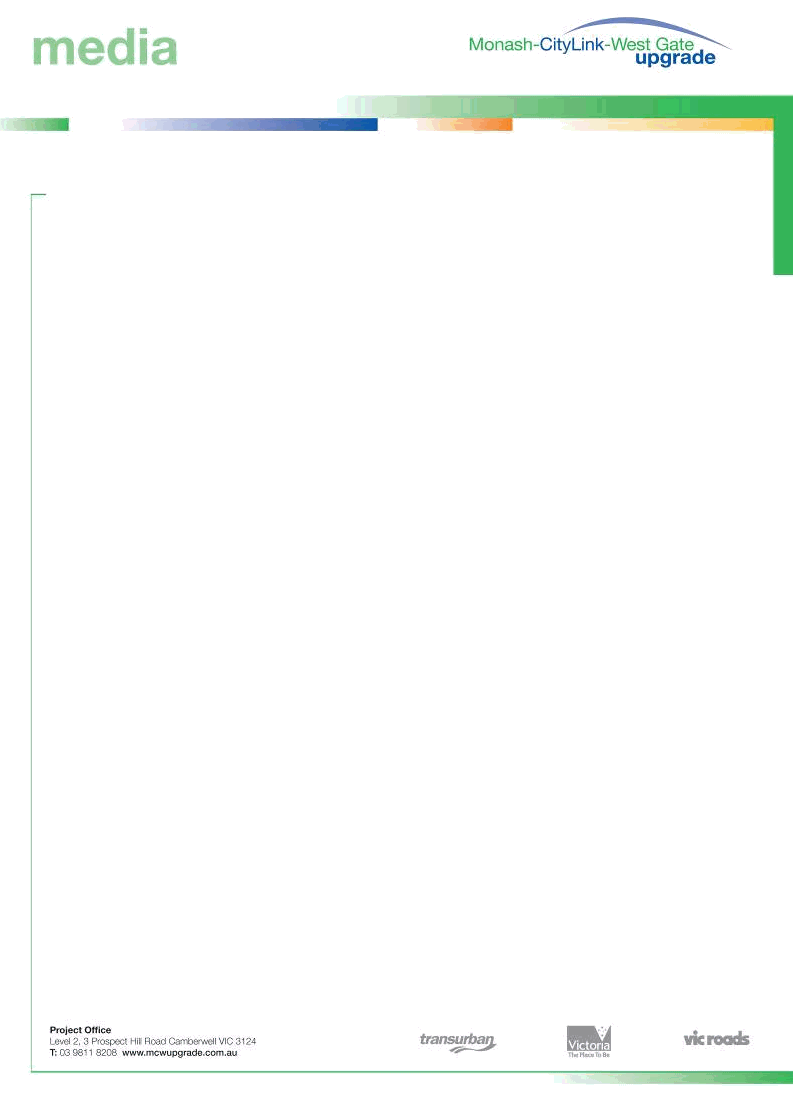 Full freeway closure between Kings Way through the CityLink Tunnels and Warrigal Road from 9pm Saturday to 9am Sunday.
Mt Vic To Lithgow 1





23rd October 2009 - Views: 624

"The route options have been developed in the 'orange' corridor which generally follows the existing Great Western Highway.
Public Transport Ombudsman Annual Report 2009





23rd October 2009 - Views: 729

Where the PTO investigated complaints, 80% were successfully resolved. Outcomes – demonstrated by case studies in the report – included: explanations, apologies, compensation and good-will gestures for commuters; training for public transport staff; and changed operator procedures.
Balmain Community Supports Sydney Ferries





23rd October 2009 - Views: 648 Spearheaded by legendary community activist Jack Mundey, The Gotta Love Sydney Ferries campaign will call on Balmain residents to support public ownership of ferries and ask local MP Verity Firth to do the same.