Transport
Press Releases & Articles 221 - 225 of 466
Victoria's New Road Rules Come Into Effect On Monday 9 November 2009





4th November 2009 - Views: 631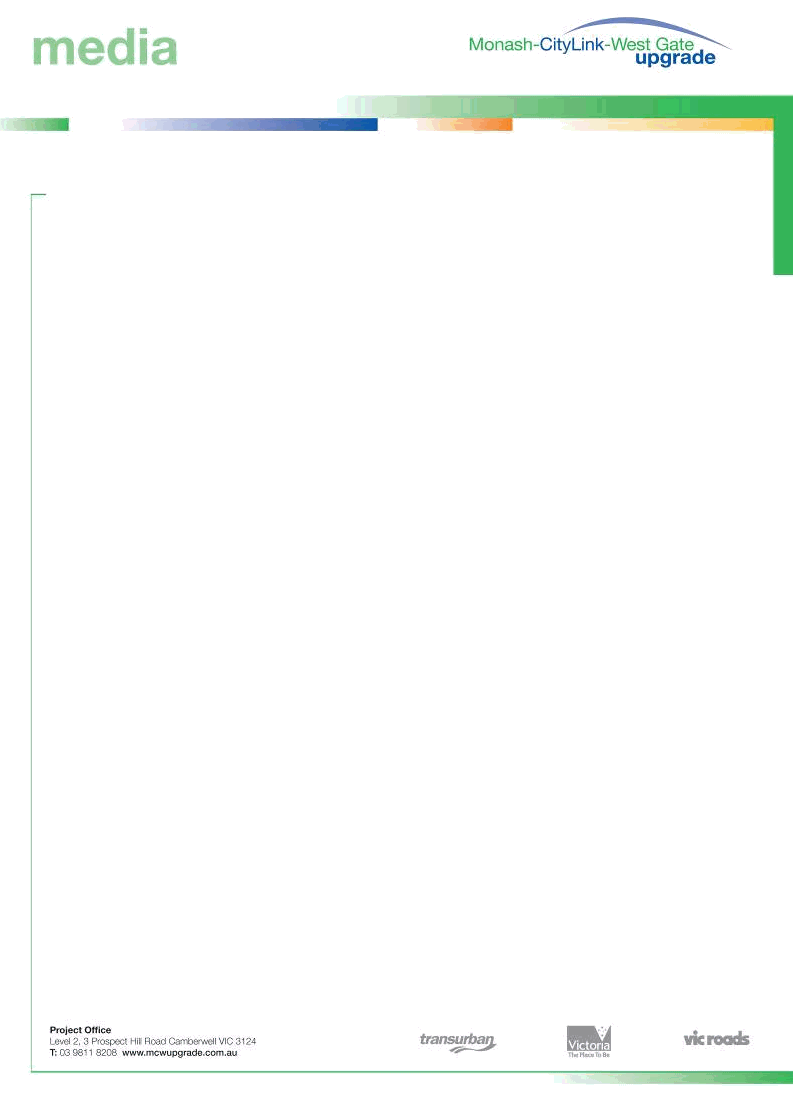 Changes include how drivers can use mobile telephones and visual display units and where they can make u-turns.
Public Transport To Oaks Day





3rd November 2009 - Views: 603 A train, tram or bus is the best way to get to and from Oaks Day at Flemington Racecourse on Thursday 5 November. Special trains and trams will run for patrons heading to the racecourse.
Fiesta Econetic Achieves Sub-3.0l/100km Fuel Economy!! 1





29th October 2009 - Views: 468

Ford's other team entrant, the Falcon XR6 Turbo, also continued to showcase just how easily outstanding fuel economy can be matched to outstanding performance.
Taxi Driver Of The Year





29th October 2009 - Views: 1007 The State's nine best taxi drivers have been honoured in the NSW Taxi Council's Taxi Driver of the Year Awards held in Sydney overnight.
Design Workshop Success





28th October 2009 - Views: 650 The first of two community workshops to develop design principles for the stations was held last night (Tuesday 27 October) and attracted around 50 participants including councils, peak and professional groups and local community members.